DATE RECORDED: February 5, 2016
Please click on the Webinar Payment form below to access the Webinar
---
Information about this webinar:
Learning how to help couples soothe and reassure each other is valuable when they are dealing with money issues as well as relationship issues. Both researchers and clients agree: emotionally focused approaches to couples therapy work well. Emotionally-focused approaches can be described as dealing with a couple's process in how they connect to one another. In this approach, emphasis is placed on helping couples talk to each other about feelings based on underlying attachment processes and needs. Since both attachment and money can trigger survival fears, the process is full of emotion. Attend this webinar to learn more about how this approach can be useful in Financial Therapy.

AFC® -

Application has been approved for one (1) hour of AFC

®

credit.

CFP®

- Application has been approved for one (1) hour of CFP

®

credit.

Mental Health CEUs -

(1) hour of LMFT, LMHC, LCSW credits through the Florida Board have been approved.
Target Audience: This webinar is designed primarily for experienced practitioners in both of the following fields of practice and in academia:

Cost:

$30 Non-members, $15 Members, $10 Student Members

Levels

:

This session is best suited for bachelors, masters and/or doctoral prepared attendees.

At the end of this session, Participants should be able to:

Describe a model of couples systems
List and explain basic emotions
Identify calming techniques for emotions
Describe couples patterns for interaction
Identify calming techniques to teach to couples
Explain the importance of breaking negative cycles
Describe a positive model based on developing a process for connection
About the Presenter - Mary Gresham, Ph.D.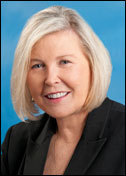 Dr. Mary Gresham is a clinical and financial psychologist who has practiced in Atlanta for the last 28 years. She is a graduate of Tulane University, Emory University and Georgia State University, earning a doctorate in clinical psychology with a specialization in women's issues. She loves the work of clinical psychology and helping other therapists find their own theories of therapy. Most recently she has developed training programs for psychologists and other mental health professionals, teaching them how to work with financial issues in practice, both their own issues and those of clients. She is a fellow of the Georgia Psychological Association, a member of the American Psychological Association, the Financial Therapy Association, the Purposeful Planning Institute, the Financial Planning Association and the Nazrudin project. More information can be found at her website www.doctorgresham.com. Follow her on twitter @docgresh and like her Facebook page at Atlanta Financial Psychology. She has been interviewed by the New York Times, the Wall Street Journal, Money magazine and numerous other publications for her work on money issues.
There are two steps to claim your certificate. (1) Complete the evaluation

here

. Certificates will be emailed to you within two weeks. (2) Email the FTA Office with notification of completion of evaluation and what CEUs are requested. Be sure to include the webinar number in the subject line.